What Type Of Material Is Best For A Flat Roof
Posted by:
Admin
Tags:
EPDM Membranes, GRP Roofing, Roof Materials
Posted date:
19-07-2022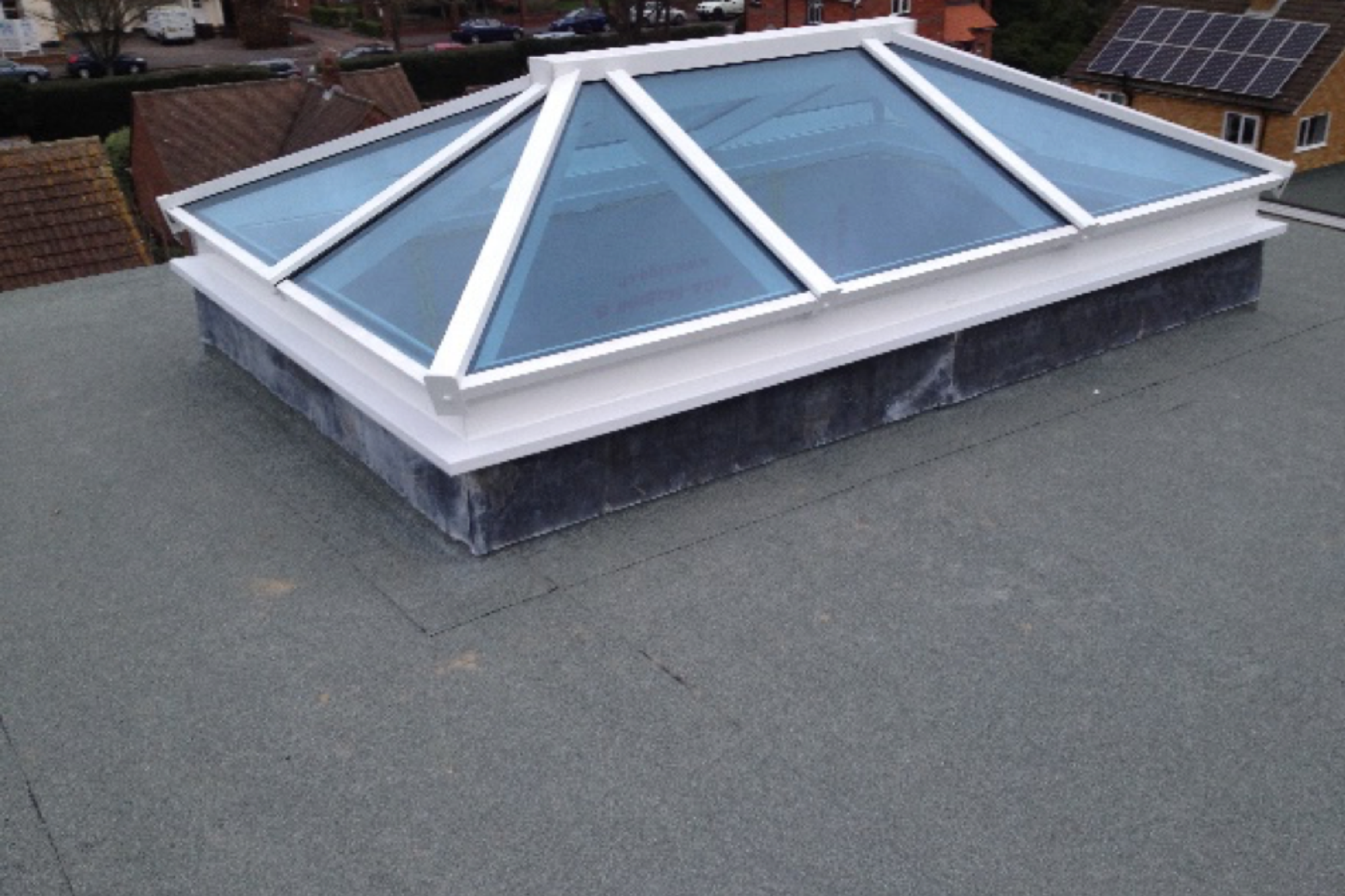 What type of material is best for a flat roof? We look at the benefits of various roofing materials and which roof type is right for you.
With flat roofs becoming more popular, understanding the best flat roof materials available to you can help save time and money. Roofing can be expensive and a hassle to understand, so this article is here to help you make an informed decision on the best roof covering.
Best Materials for a Flat Roof
Choosing the right flat roofing materials for your home or extension is no easy matter. When installed correctly, your flat roof can save you money on your energy bills, survive adverse weather conditions and protect the entire structure beneath it.
How durable and reliable the lifespan of your flat roof depends on the materials chosen, so you should always ensure to use the best roofing contractor for your roof replacement options.
Flat Roofing Materials
The best flat roof material options, of course, depend on your requirements and desires. Different types of flat roofing will work for different people, depending on how low maintenance you want them. Other factors such as if temperatures drop and if you want it to reflect heat should be considered before you begin to worry about it being installed properly.
EPDM Membranes
The most common flat roof coverings are EPDM membranes, offering a sturdy and reliable solution. When it comes to roofing materials, you need to consider the elements; rain and heat in the summer and winter. These are synthetic rubber, standing for Ethylene Propylene Diene Monomer, providing roofing systems with incredible strength and an easy installation process.
Rubber roofing in the form of EPDM roofs creates a watertight and heat-resistant surface. Combined with its longer lifespan, you can see why so many residential roofing companies choose to use it. At approximately £9 per square foot, your new roof can be covered with a cost-effective solution with no sacrifice to longevity and style.
A full roof replacement using EPDM rubber membranes will prove easy to install and is great for garage roofs, commercial buildings and much more. This is a long-lasting roofing alternative with a lifespan of 40-50 years.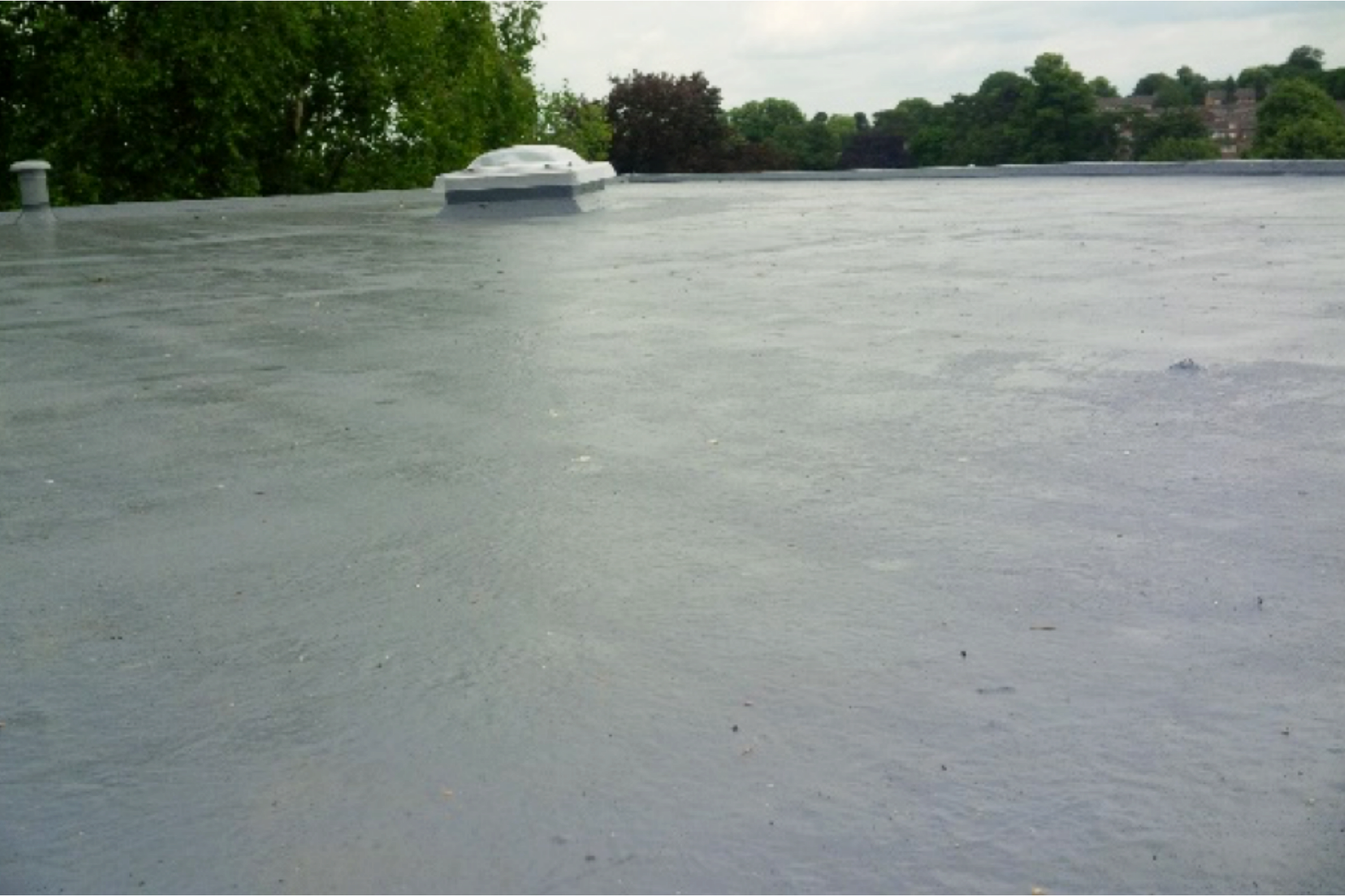 GRP Roofing
Flat roof options are not complete without GRP roofing. Commonly known as fibreglass roofing, this offers the same benefits as EPDM roofs with a cleaner finish overall.
You can expect yourself to spend more money on GRP roofing, with it costing around £15 per square foot. The installation methods are generally easy to follow; however, multiple layers are applied. Resins, topcoats and other materials, all of which are highly resistant to water and heat, are applied before fitting the GRP roof.
Compared to other roof material options on this list, GRP is incredibly durable, consisting of thick layers. Intense sunlight in cities and recurring heavy foot traffic across the roof, whether from construction teams or residential events, won't have a detrimental effect on the overall quality.
Green Roofs
Among the flat roof community, green roofs are becoming incredibly popular. They are a great environmentally friendly option, giving the roof two purposes; one being a beautiful, green atmosphere. Green roofing provides fantastic and natural insulation for the property, improving energy savings and air quality.
Choosing a green roof will cost you around £90 per square foot, quickly adding up as you complete this top layer. If you are wanting a space that doubles up as a rooftop garden, a green roof is the one for you and should heavily be considered.
You will find your green roof surviving the most extreme weather conditions and absorbing rainwater, proving to be one of the best flat roofing options for ensuring no water damage and flooding. Good drainage options are hard to come by with flat roofing, as the slight incline can stop water from sliding off and create puddles in some cases.
Installation of a green roof is challenging and is the reason many people choose against it when compared to others on this list. You should ensure thorough inspections are done beforehand, as you need to check the roof can support the weight of this garden while pushing water to the guttering system.
Built-Up Roofs
Built-up roofs are made of several layers, typically made of modified bitumen and fabric, with stone or gravel being placed on top. The lifespan of built-up roofing is as long as 60 years in some cases, with many leading manufacturers choosing this type due to its many benefits.
Modified bitumen roofs provide a strong base, beating most other types of flat roofing. Compared to pitched roofing materials, you can find yourself spending a lot more during the installation phase - but regular maintenance and repairs won't set you back as much.
The overall roof structure with built-up roofs is strong and their appearance aesthetic, giving the homeowner choice over the rock or stone colour, matching the house below. This clean finish is suitable for many properties while still being efficient at water drainage to the gutters.
Flat Roof Decks
Converting the roof into a decking space has many benefits, and converts the entire roof into a living space to relax in during the summer. This can also drastically increase the property value if you choose to sell.
The installation is straightforward, but having a professional roofing specialist on-hand will make the process smoother and more efficient. The roof should be inspected and ensure the weight can be held before installing any aluminium decking. You can expect to pay £20 per square foot for this type of flat roofing.
PVC Roofing
PVC roof sheets are cheap yet durable flat roofing options. The synthetic plastic polymers create PVC membranes, providing homeowners with a solid and reliable roof. As they are the ideal choice for roofs with acute angles, providing a long lifespan and great durability, your roofing project could benefit from this option.
TPO Roofing
There are unique advantages to TPO roofs, using a single-ply membrane and reinforced scrim to protect roofs year-round. Manufacturers produce TPO roofs in large sheets, spanning 20 feet wide, which are rolled up and sold to commercial facilities, giving you the freedom to cut them to scale.
These are incredibly cheap, costing you approximately £5 per square foot, meaning they are ideal for those that don't want to spend a fortune yet achieve great protection.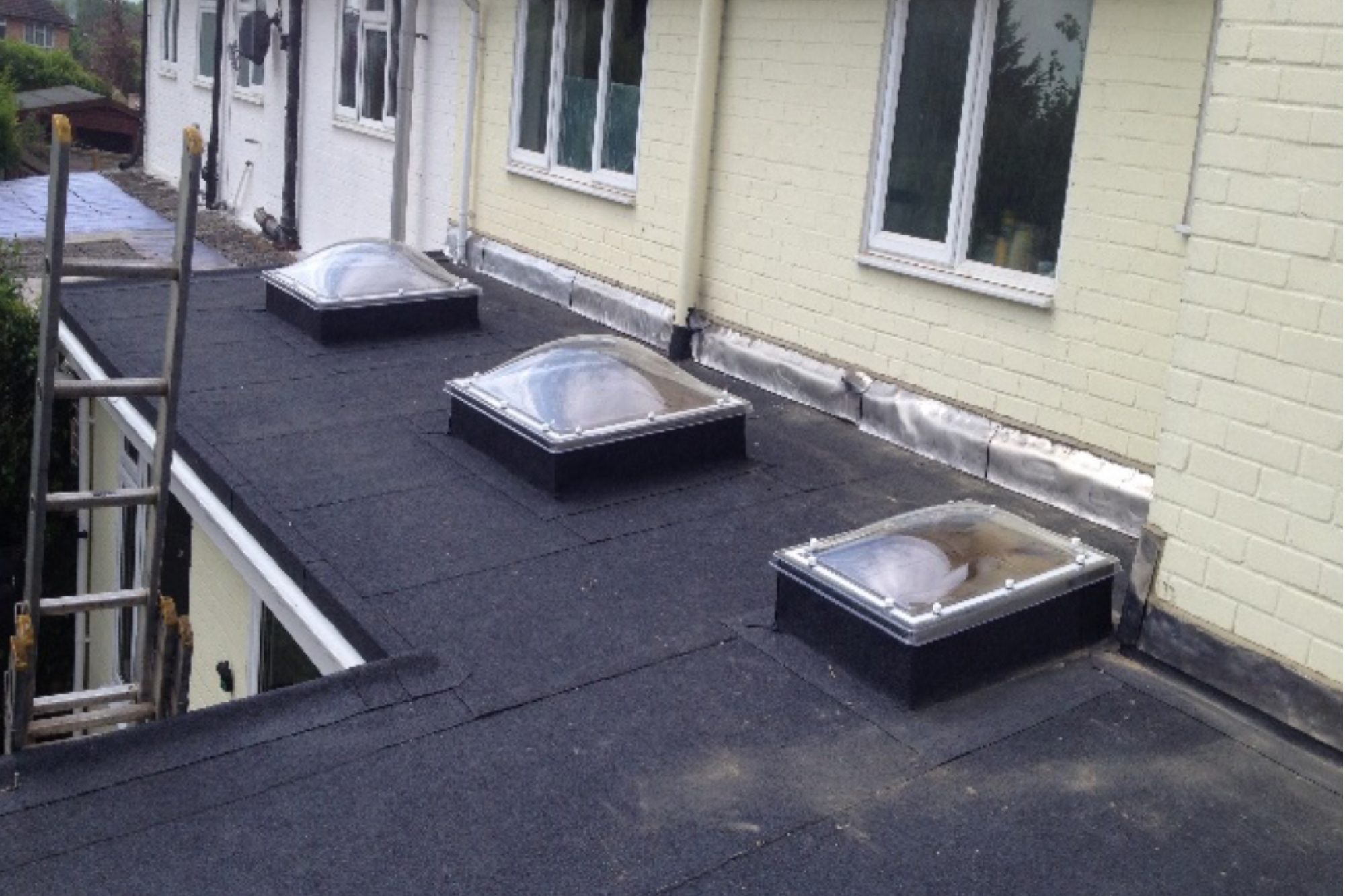 How much will your new flat roof cost?
There is no set value for this, as the price varies from PVC roofs to TPO roofs. However, the average cost for a flat roof installation is £1000 - £5000, as there are many factors and additional extras you can include that will affect the total price.
When it comes to installation, you will pay more in labour charges as the working team will require hours and days to complete the work. Felt, rubber, fibreglass and lead all have different labour costs and installation times, along with how expensive the raw materials are.
If you choose to have roofing felt installed, you can spend around £60 per square foot. This varies across the house size, but don't be surprised by the overall bill when replacing a flat roof or installing a new one on your garage or extension.
Which Flat Roof Covering Is Right for Me?
To make an informed decision, you should know all the options, and that was the list of the best roofing materials possible. The budget and requirements for you will affect the outcome.
Roof felt is great for those not wanting to spend a fortune yet protect their garage, shed or extension. This is great and easy to install in most cases, being self-adhesive.
For something larger, this may not provide adequate protection. EPDM membrane is strong and prevents water leakage, but it will cost you more to install. Green roofs and aluminium deckings allow you to convert the roof space into a living area and stand out from the dull, grey options you may fear.
From there, you can begin to add additional extras and change the roofing as you see fit. There is no end to the amount you can spend until you have found the right roofing for you, so follow your intuition and make sure you talk to a professional beforehand.
For further information on your flat roofing options and ensuring they are suitable for your requirements, please contact our team today.
---
Are you looking for a flat roof specialist in Andover, Basingstoke or Winchester?
If you find yourself in need of a replacement flat roof, don't hesitate to contact Flat Roofers Basingstoke today! We have staff on hand to answer any questions you might have.