We all know the importance of protecting both the house exterior and interior from damage.
Having used the UPVC fascia for roofing solutions for many types of properties in the UK, at Flat Roofers Basingstoke, we know the full range of benefits these items can offer to the homeowners. Here's a breakdown of some of the benefits you can enjoy with the UPVC Fascia.
Quality Service.
If you use wooden Fascias, it's apparent that you will have to repaint it at least one day to preserve the peeling woods. Which will help prevent it from rotting and also enhance its aesthetic appeal, this can be not only expensive but also stressful work since the fascias are not easy to access.
What if we told you that you wouldn't need to repaint your UPVC fascias once you've installed them? They'll save you a lot of money which you'd have used for unnecessary repairs.
Sturdy structure.
We all want something which stands the test of time. Something which gives the real value of our money and this is what the UPVC fascia is designed to bring.
It is made of a resilient material which is not only rotting resistant but also does not warp. Most homeowners love it because it's more durable as compared to the wood option, and will withstand varying degrees of harsh weather conditions.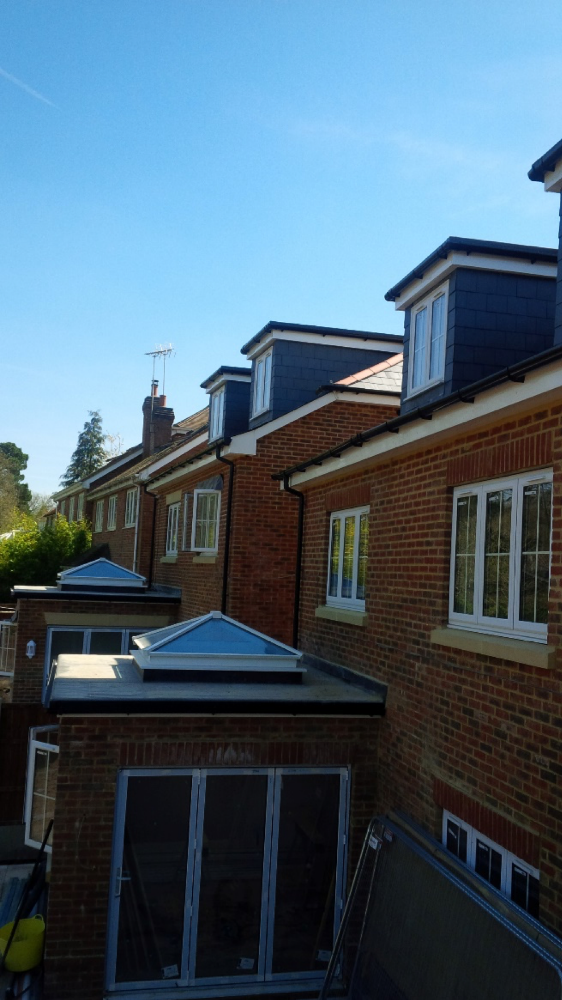 UPVC Soffits
The Soffits here are boards which are designed to secure your roof and keep your roof rafter underside dry. During installation, the roofers usually attach them to the roof's line assembly underline.
Traditionally, homeowners used wood to make their roof soffits. The main disadvantage with the wood soffits was that they were prone to severe roof damage due to their deterioration, which allowed water to pass through the roof rafter ends.
To avoid this, the ventilated UPVC Soffit boards were brought to deter this long term damage. The primary feature of these Soffits is that they provide your roof with another layer of loft ventilation.
They also prevent moisture buildup in your roof space something; which can contribute to rotting of your timber joists and weaves thereby weakening your roof structure.
What Are The Benefits of UPVC Soffits?
Variations
Matches different aesthetic tastes and preferences; these items are manufactured in a wide range of colours and bright wood grain finishes.
Durable
They're made available in both groove hard wearing and traditional tongue or plain to make them withstand effects of harsh elements so they can stand the test of time.
Affordable
UPVC guttering is also very affordable. They're also creatively designed to ensure no leaks.
UPVC Guttering
UPVC guttering is not just perfect for residential homes but commercial and industrial properties too. UPVC guttering is an affordable guttering solution compared to other choices. UPVC guttering is also designed that it will never leak. This is an important factor since a leak may not be noticed for a while and could cause significant damage to your home.
UPVC guttering can be bought in a range of colours; any UPVC guttering will match what was previously installed with no redecoration required.
UPVC Installation
While the UPVC fascias provide you with the most value, it's prudent that you have an expert roofer install them for you. The UPVC guttering is also a viable option for residential, commercial, and industrial buildings.
If you are looking for more information about UPVC Fascias, Soffits and Guttering in Andover, Basingstoke, Winchester get in contact today. We are your local UPVC installers for Hampshire. Please call 01264 551 007.