Flat Roofers Basingstoke offer a full range of professional roofing services with a high level of quality. We have over 34 years of experience and have built a reputation for the high-quality roofing services we deliver. All our work and services are fully insured.
For more information on our excellent fibreglass roofing services, please get in touch with us today. We can also provide you with a free quote, with no obligations.
Please give us a call on 01264 551 007 or send us an email today, and a member of our team will be happy to answer your queries and questions.
GRP Fibreglass roofing
Fibreglass roofing is not only fantastic in appearance, but it also comes in a variety of colours, which makes it appeal to homeowners. Additionally, GRP fibreglass is durable and possesses lightweight properties, which makes it very durable.
Are you looking for flat roofing services? Flat Roofers Basingstoke is your first choice for flat roof installation in the Basingstoke and Andover areas.
We have years of experience in the industry and have expert knowledge, so we can give you high-standard services you need and deserve. We provide excellent customer service and long-lasting fibreglass roofing at affordable prices.
We understand precisely how vital your roof is to your property and you. We provide exceptional flat roofing services that live your home attractively and durable. To get our services, call us today on 01264 551 007 or message us on our contact page.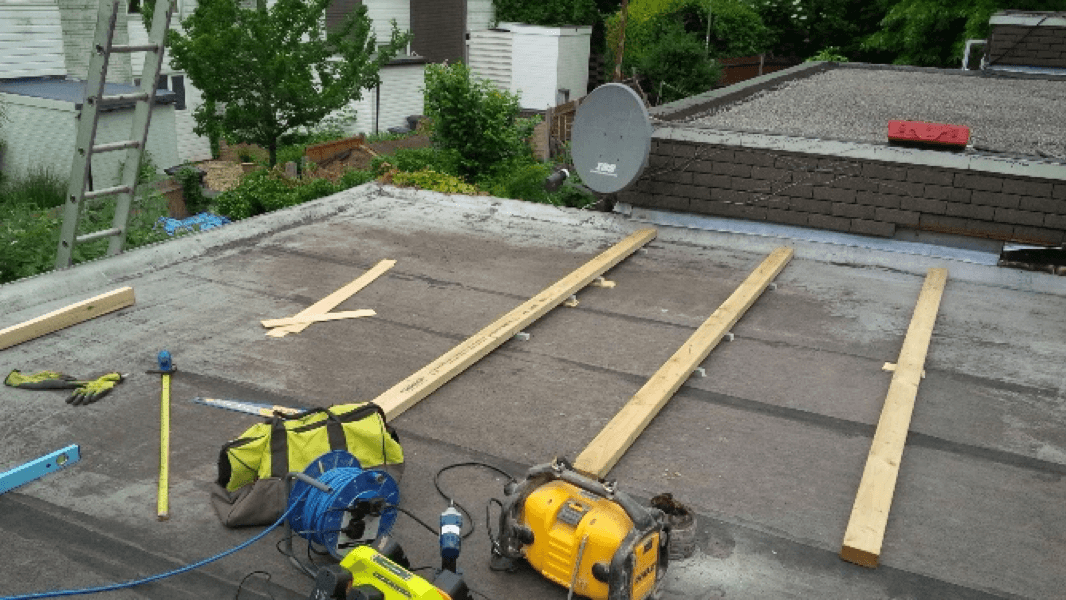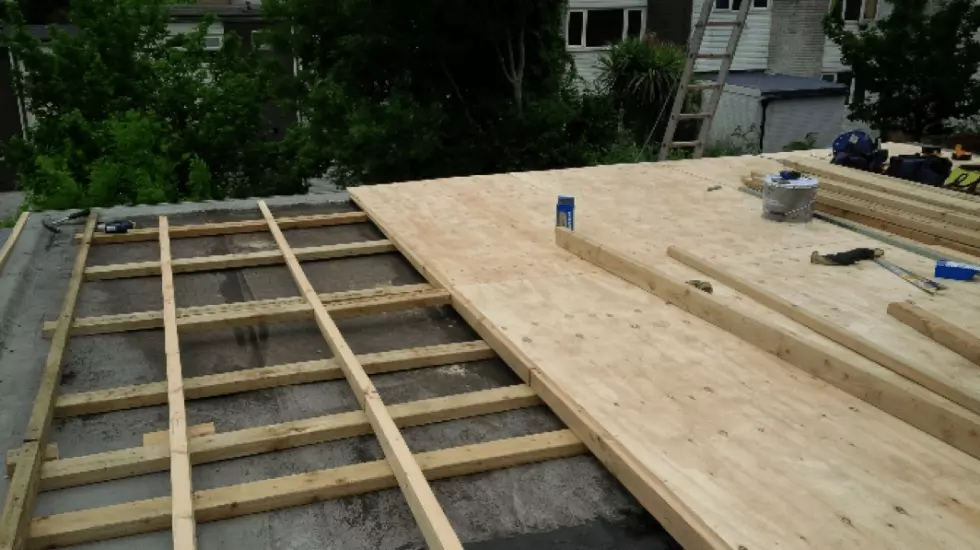 What is a GRP roofing system?
GRP is short for Glass Reinforced Polyester. This material is made by strengthening plastic with glass fibre, which in turn forms a laminate. This laminate is very useful in waterproofing roofs and is seen to last for up to 60 years.
A GRP roof is also called the fibreglass roof. Other than being used in domestic and commercial buildings, it could also be used on Lorries, boats, ponds and water tanks. For a GRP roofing system to be complete, you require a catalyst, GRP resin, top resin, roof trims, and fibreglass matting.
Fibreglass roofing is long-lasting and is safe to install, which is why it is widely used and has so many excellent reviews. If you have any more questions about fibreglass roofing, please give us a call on 01264 551 007 or send us an email and we'll be more than happy to help.
How do you install GRP flat roofing?
We begin by applying a catalysed resin on the roof deck; ensuring the roof deck is dry. After this, we lay a fibreglass mating on it, followed by another layer of catalysed resin, to make the system complete.
We then apply a topcoat resin. Before laying the GRP down, builders have to fit roof trims on the roof edges. Properly installing a GRP flat roof makes it last for a minimum of thirty years without any deterioration.
It is so important that you hire a professional to do your fibreglass roofing, as the process does have safety hazards, and it needs to be done correctly.

This will also mean you'll have a warranty and will reduce the risk of needing repairs, or replacements, and could save you a lot of money in the long run.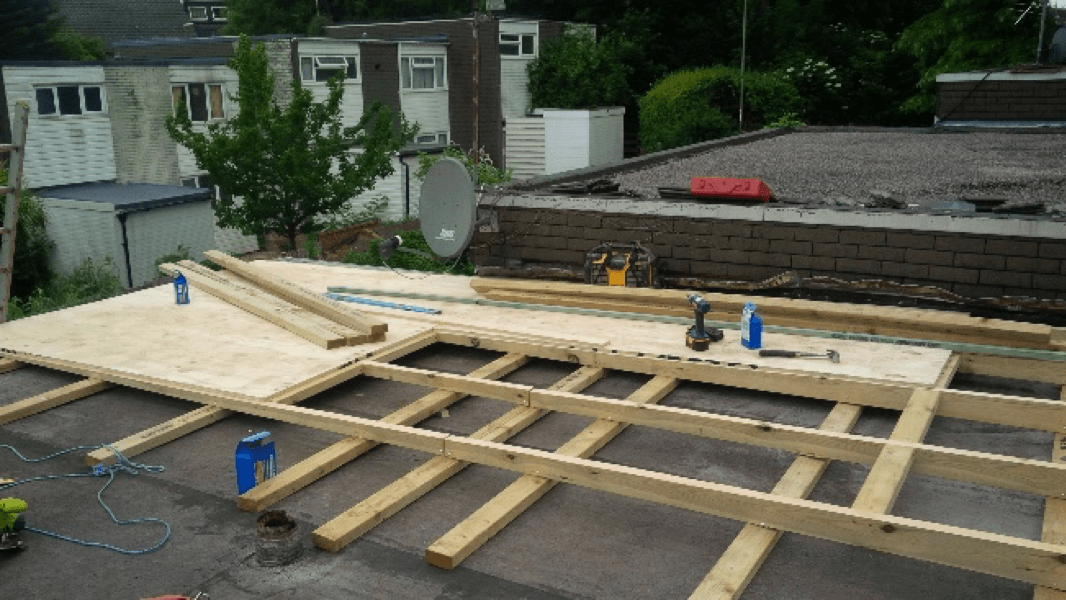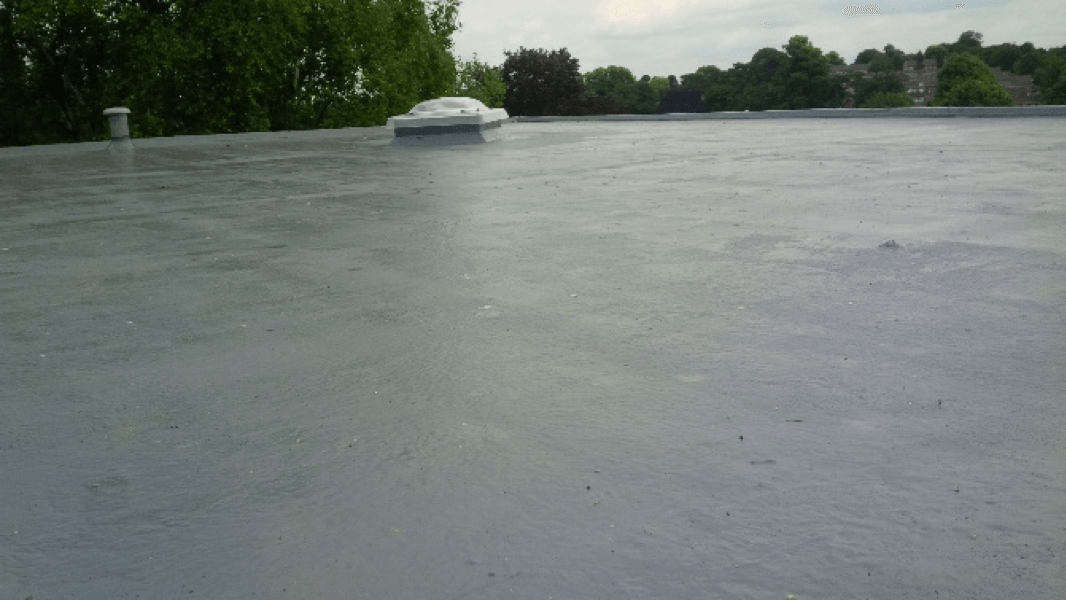 What is the lifespan of a GRP roof?
If a felt/ gravel flat roof laid well, it could guarantee you a lifespan ranging between 10 to 12 years, without re-laying it. A flat roof covered with GRP fibreglass can last for 40 years and more; meaning that it last about 300% longer than the felt or gravel flat roofs.
However, over the lifespan of the fibreglass roof, you need to keep renewing the topcoat. The renewal process is usually inexpensive and quick, and it goes a long way in maintaining the new look of your roof.
To ensure the lifespan is prolonged, it is important to maintain your fibreglass roofing as often as you can, and check it a few times a year to ensure there are no problems. This can be done by a professional and will prevent large repair bills or replacements.
Benefits that fibreglass has over felt
Felt roofs usually have a lot of limitations, inconveniences and involve a lot of costs, especially during repairs and replacements. Felt roofs often have between layers, which makes them prone to future breakdown. Such a failure causes water penetration, which can be quite ugly.
Felt roofs also have a shorter lifespan than fibreglass roofs, meaning there is more chance of needing a new one. This would work out more expensive, even though the process itself is cheaper. Also, the process of laying the felt roof is dangerous, as it involves hot flames.
With GRP fibreglass roofs, on the other hand, water penetration is impossible. The wind is unable to lift them. Which is why fibreglass roofs usually cover the roof board, forming a covering without seems.
To find out if a GRP fibreglass roof is right for your property, contact us today for more information. Ask us to show you our sample of a fibreglass roof.
If you are looking for more information about GRP Fibreglass Roofing in Andover, Basingstoke, Winchester get in contact today. We are your local GRP Fibreglass flat Roof installers for Hampshire. Please call 01264 551 007.