One thing that distinguishes us from other companies is our competitive price. So, if you want great workmanship at a reasonable cost, get in contact to discuss how we can help you. We have been serving Basingstoke for over three decades so we can safely say we have evolved with the roofing industry. We offer our wealth of experience to help you get the best performance from your roof.
We are experienced in handling all types of roofing. Whether it's felt, EPDM, or Fibre Glass & Liquid Coatings, you can count on us. Find the full list of our services.
All our roofs come with a 10 year guarantee, with a life expectancy of 20-30 years.
Local roofing installations and repairs
We provide all aspects of roofing installations and repairs to fix any issues you have with your roof. Sometimes, replacing your entire roof may be more cost-effective than repairing the existing one, especially when it is close to the end of its lifespan. In such situations, we'll advise you on the best solution. We can offer you the best of flat and felt roofing for both domestic and commercial buildings throughout Basingstoke and Southern England.
We work within an hour radius of Basingstoke and Andover, including:
Basingstoke
Oxford
Abingdon
Swindon
Alton
Portsmouth
Reading
Horsham
Faringdon
Didcot
Royal Wootton Bassett
Marlborough
Haslemere
Guildford
Horsham
Farnborough
Whitchurch
Andover
Amesbury
Tidworth
Woking
Slough
Windsor
Sailsbury
Southampton
Eastleigh
Winchester
Camberley
Bracknell
Epsom
In addition to roofing, we can also handle your guttering, soffits, and UPVC fascias for your property. So, if we come across a problem with your gutter while fixing your roof, we can quickly fix it with your permission.
Our emergency roof repair is available and accessible to you 24/7/365. So we can easily work around your schedule. Just let us know the date and time that is most convenient for you to have our teamwork on your roof and we'll adhere to it.
Why choose Parkhouse Roofing
We have been offering roofing business for more than 34 years, and we have built a reputation for delivering high-quality roofing services. If you hire us, you'll be paying for the experience, versatility, quality service, durability, and peace of mind at a reasonable cost.
We are fully insured, and so is our service. We adhere strictly to the highest health and safety standards. We respond fast to your call. For more information on our services or for free estimates, you can call us today on 01264 551 007 or send us an email using the below form.
GRP roofing
Also known as Fibreglass roofing, this type of roof is cost-effective because of its high quality but low-maintenance material. It is a suitable method to weatherproof your barrel-vaulted or pitched roof.
EPDM roofing
This is a great single-ply roofing option when the weight of your building matters. The material is durable and light, and it promotes energy efficiency. In other words, it helps to cut down your monthly electricity bills and saves you the cost of replacement.
Felt flat roofs
The major advantage of Torch on felt roofing is easy and fast installations as well as easy repairs. In addition, over the years, it has become one of the most durable options as it is resistant to hot sunlight, UV ray, rain, and wind.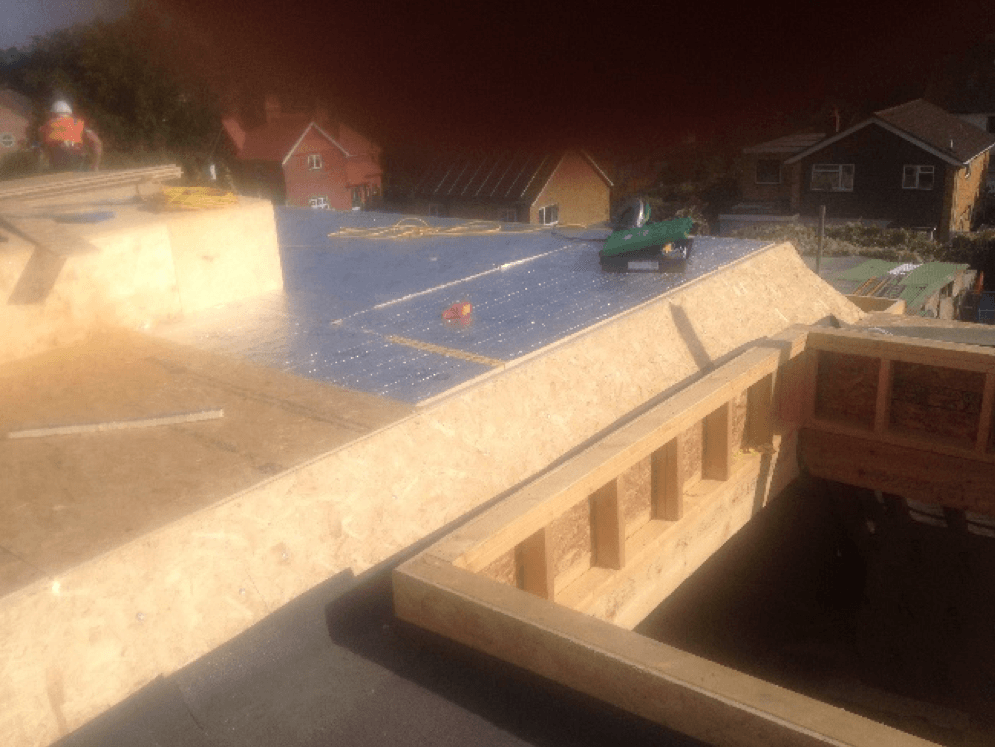 If you are looking for flat roofing contractors in the Andover, Basingstoke or Winchester areas, get in touch today. Call 01264 551 007 to discuss your roofing project today.
OPENING HOURS
Monday - Friday: 8:30 AM - 5:00 PM
Saturday: Closed Sunday: Closed